Only open and edit a section of an article in markdown editor
Now for editing something in a big article you need to open all of the article in the markdown editor which can be messy. Would be nice if every section had an edit button, as shown in the example from mediawiki, which only opens that section (including its subsections) in the markdown editor.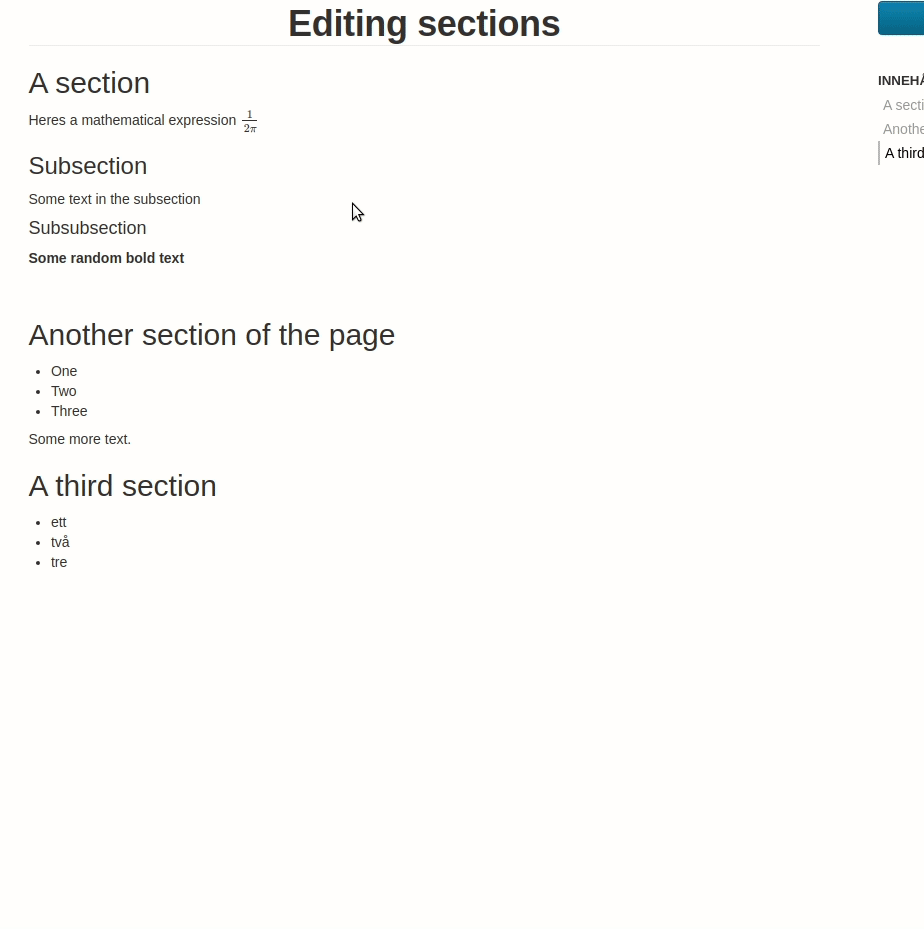 Merged in a post:
Keep page location between edit mode and view mode
use case:
1 View a long page (few pages long) you notice something to change.
2 Click the edit button->Edit mode starts from the top of the page.
3 One has to find the location to edit manually
The other way around is also true: Save a change-> The view starts from the top. Would be usefull to keep the view mode at the exact location the edit was done